Category: Innovation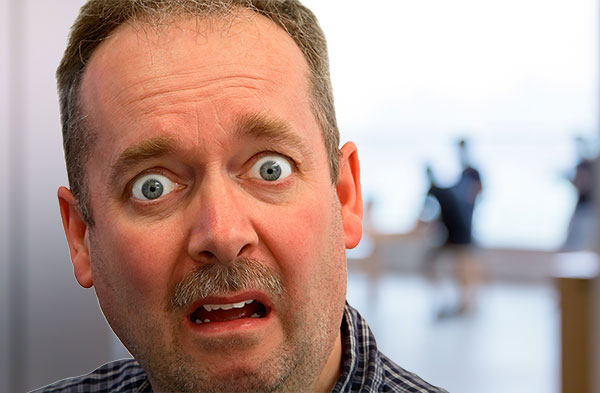 Did you know that about 37% of your advertising dollars are wasted? That's more than one third of your ad spend. - When you buy a car, a home or a pack of gum, do you tell the salesman;
"Here's an extra 37% for you to keep?"
Of course not, but that's exactly what most small business owners do when spending on marketing and advertising. They don't know it of course, but 37% of their ad spend will have no effect whatsoever on their bottom line... Do you know why?
Because we've been bombarded all our lives with advertising on television, radio, magazines and newspapers, so everybody thinks they know how marketing is supposed to be done. It may work for Nike and McDonald's, but generating leads using brand advertising won't work for your local business because you're not a global brand with deep pockets.
You see, effective
lead generation
consists of two parts:
tactical
and
strategic
. For instance, all the work that goes into search engine marketing to generate qualified leads is the tactical side; (
submitting to local directories, link building, content marketing, Google Ads, etc.
)
But the strategic component is what causes your website visitors to reach the conclusion that they would have to be an absolute fool to do business with anyone else but you -
regardless of price.
That's where the rubber meets the road, because while your competitors are spending their money on cute ads and
artsy-fartsy design
, you can be converting twice as many leads for the same money spent. - How do you do that, you ask? - You do it by crafting a compelling marketing message that sets you apart as the obvious choice to do business with in your area. This is the strategic side of the marketing and what we call
Scientific Advertising.
If you want to know how to use
Scientific Advertising
to dominate your market, grab a copy of my
Free Report
titled: MARKETING STRATEGIES: Which Ones Actually Work, and Which Ones are Guaranteed to WIPE OUT Your Budget, Cripple Your Growth and Jeopardize Your Future. - It's all spelled out for you in black and white, so you can implement it yourself or
hire us
to do it for you.
If you're looking for marketing help, take a look at the services we offer below, but remember what I said earlier about the difference between tactics and strategy. The services below represent the
tactical
side of the marketing
(the medium.)
Choosing the right medium is important, but the right medium with the wrong message won't get you far in making you stand out as the obvious choice to do business with.
You see, the secret to dominating your market has to do with:
what you say, how you say it,
and
who you say it to (the message.)
If you've been struggling with online marketing and need a better way to generate more qualified leads for your business or practice,
contact me
today because I can help you develop a strategic plan with a compelling marketing message that sets you apart as the go-to business or service provider in your area.
Marketing Strategist
I have been deeply touched by the death of Steve Jobs. I know it sounds melodramatic but I can't help it. Since I heard the news last night I've been mourning his death as if he had been a close friend. I've been asking myself… Continue reading