Marketing Strategist & Consultant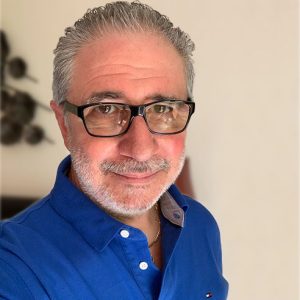 I was in the printing industry for 26 years and ran my own printing company with my family in Miami for two decades. My passion for sales and marketing goes back to the early days when I was a young and hungry salesman, determined to discover what made people buy.
I guess you can say I had a burning desire to unravel the psychology of selling, and really get to understand what makes people react to an offer and take action to buy a product or service .
Through the years, my curiosity and relentless pursuit for the marketing 'truth" (there is a marketing truth, you know) led me to find the answers.
Today I'm a marketing strategist who uses a unique and proven approach to marketing. My strategies and tactics are based on the premise that marketing and advertising is a science, not an art. These strategies are designed to separate you from your competition and increase your business dramatically, using response-based marketing or what is also called direct marketing.
Do you believe advertising cannot be measured or tracked? Do you see marketing as a necessary evil because you know you have to spend money to make money, but you're spending your advertising dollars on branding?
If this sounds familiar you're not alone. Unfortunately most small business owners make this same dreadful mistake. This happens because you've been bombarded all your life with advertising on television, radio, magazines and newspapers so you think you know how marketing is supposed to be done.
You might think catchy phrases and cute ads, or flashy websites sell products, but this approach will burn through more than 30% of your hard earned money without any effect whatsoever on your bottom line. It might work for Nike and GM, but not for your business because you don't have Nike and GM's marketing budget.
Did you know it's a fact that 37% of advertising dollars are wasted? That's more than one third of your marketing budget. When you buy a car, a home or a pack of gum, do you tell the salesman; "Here's 'an extra 37% for you to keep?" Well, this is what small business owners are doing when they buy advertising today. They don't know it of course, but 37% of their ad spend will have no effect whatsoever on their bottom line.
If you're struggling to generate qualified leads for your business and want a better return on your marketing dollars, click here now to contact me. I'll let you know if I can help you or not, and if I can't help you I'll recommend other options.
"Marketing is like fishing – the more lines you have in the water, the more fish you'll catch – but you gotta' use the right lure and know where the fish are biting." ~ Frank Prieto